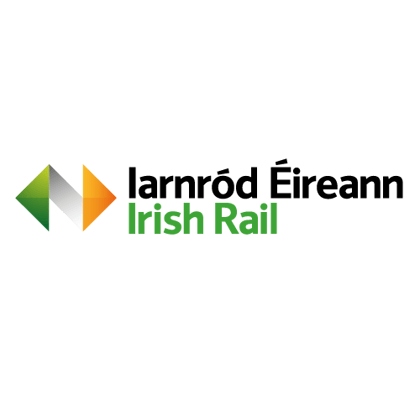 Irish Rail Case Study: Adobe Software Training
The operator of the national railway network of Ireland.
Irish Rail Digital Channels Training
Website: www.irishrail.ie
Owner: Government of Ireland (100%)
Number of employees: 3,803 (2018)
Industry: Railways, Transport
Country: Ireland
Iarnród Éireann also known as Irish Rail in English, is the operator of the national railway network of Ireland. Established on 2 February 1987, it is a subsidiary of Córas Iompair Éireann (CIÉ). It operates all internal InterCity, Commuter, DART and freight railway services in the Republic of Ireland, and, jointly with Northern Ireland Railways, the Enterprise service between Dublin and Belfast.
S3 Passenger Railway Management Platform
Irish Rail successfully launched their new S3 Passenger sales, distribution and revenue management platform provided by Sqills in 2017, replacing the existing and dated legacy systems whilst introducing dynamic pricing capabilities for the first time.
Irish Rail is using all S3 modules:
S3 COMMUNICATION: Automated delivery of personalised) reservation-related and operational information.
S3 FARE: Definition of commercial offering with products, tariffs, discounts and prices.
S3 CRM: Customer account capturing, campaign oriented customer segmentation and the incentive program foundation.
S3 REVENUE MANAGEMENT: Integrated O&D based RM module using demand forecasting and price sensitivity analysis to optimize revenues from market demand.
S3 PAYMENT: Simplifies the payment process and supports various processes such as: payment validation before final booking confirmation, store payment information in the booking dossier, after-sales I refund and shopping basket.
S3 NAVIGATOR: Definition of network, routes, services and timetables.
S3 CONFIG: Web-service client administration, user role/permission definition, sales channel configuration.
S3 TICKET: Booking and reservation capturing, transaction management, after­sales logic and ticket distribution.
S3 INVENTORY: Configuration of inventory, tracking availability, seat allocation and material scheduling.

The Digital Channels Department in Irish Rail is the designated team to manage S3 software and were looking to improve their coding skills in creating email templates and editing imagery using HTML and how to implement them using S3 Ticket module.
At that time, they were using Freemaker, a Java-based template engine, originally focusing on dynamic web page generation with MVC software architecture, however, they were having friction to implement it with their software and with the correct use of image and design.
S3 Module Integration to Adobe Software
We introduced a solution using Adobe software to both optimise their design and use of image and create templates and imagery using HTLM to easily integrate them to S3 Ticket module.

S3 Ticket is the transactional heart of the system containing customer data, PNR's and related reference information. Functionality for digital ticket fulfilment in PDF home print format with UIC 918.3 2D structured database barcodes.

We stood by Irish Rail to solve with technology and design, demonstrating our commitment to their success. We trained the Digital Channels team in Adobe software with an intensive weekly course in different tools within the Creative Cloud. During this time, we designed together the e-ticketing templates using variable content, and structured data-based AZTEC barcodes to integrate them to S3 Ticket module.
While the emotional impact of is a win in itself; we were able to remove friction in their process, improving their design, coding aptitudes and to implement a powerful software using the booking and conditional flow logic.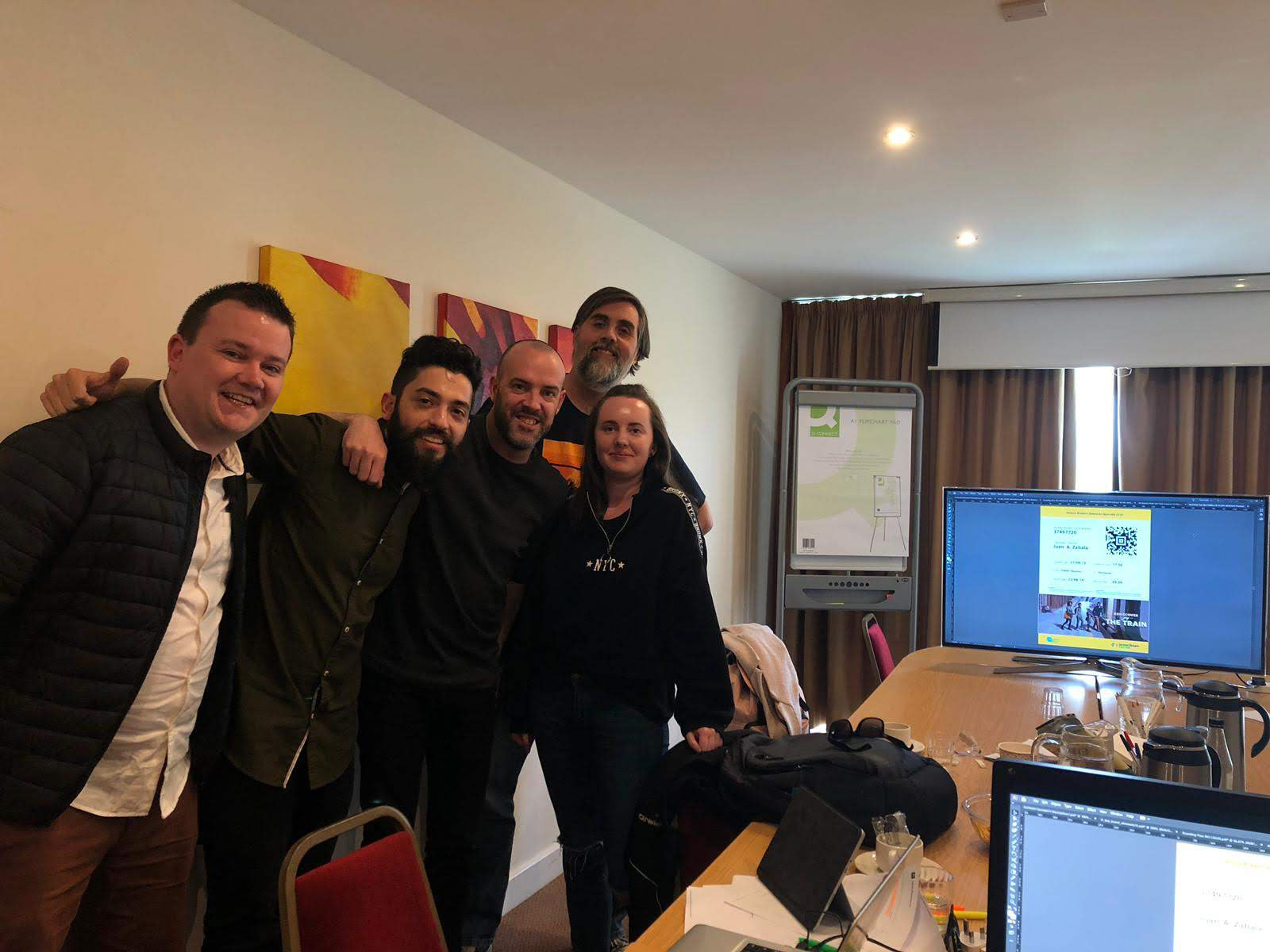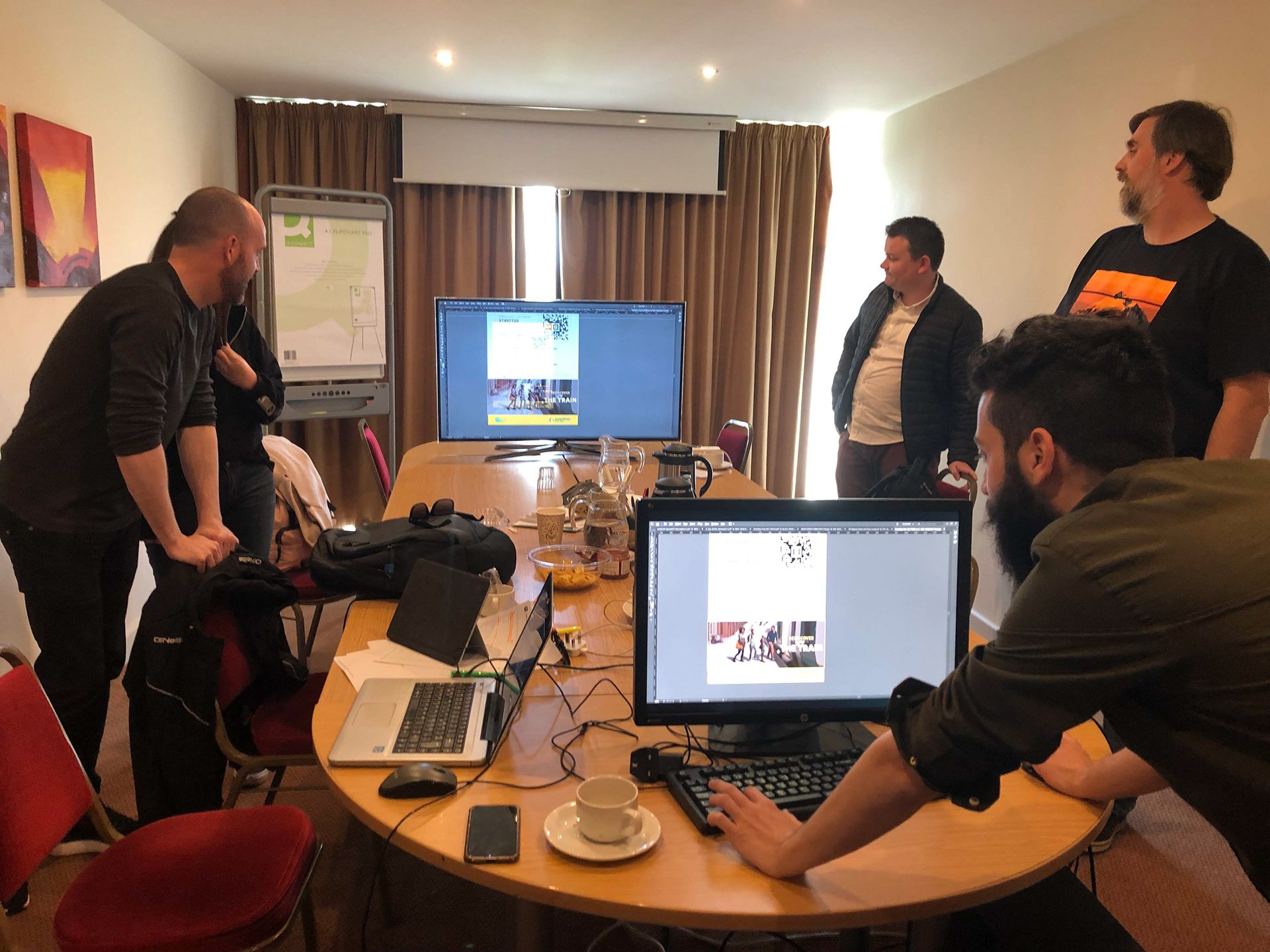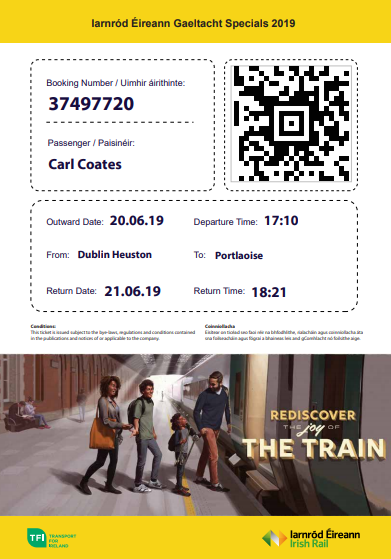 Ready to Grow Together?
Get a Free Marketing consultation with Indira our Growth Account Manager