The Power of Revenue Operations
RevOps Solutions
When marketing, sales and services organisations are aligned, they can work together more effectively. This is because they create a synergy between their organisational processes that streamline the handoff of leads from one department or team within an organisation to another - all while also increasing efficiency across departments in general.
Revenue Operations combine and align the revenue goals of marketing, sales, and customer success teams, eliminating silos and ensuring that data flows smoothly throughout the organization and that technology is aligned.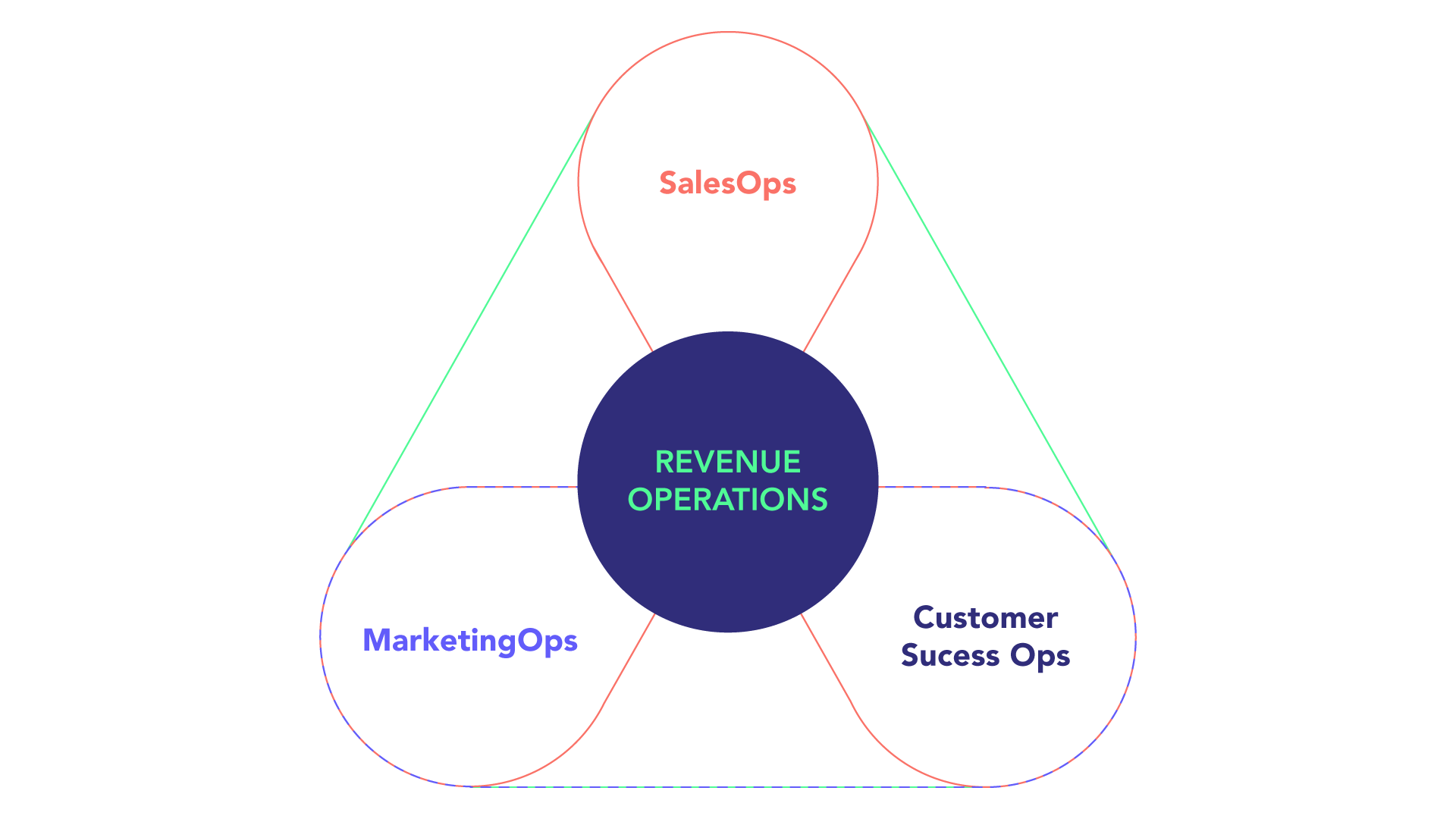 Streamlining Growth
Growth has evolved from a funnel to a flywheel, with the flywheel consisting of three stages: acquiring customers, engaging them, and delighting them to start the cycle again. However, friction at every point of contact, such as poor tools, misaligned roles, and information asymmetry, can impede growth.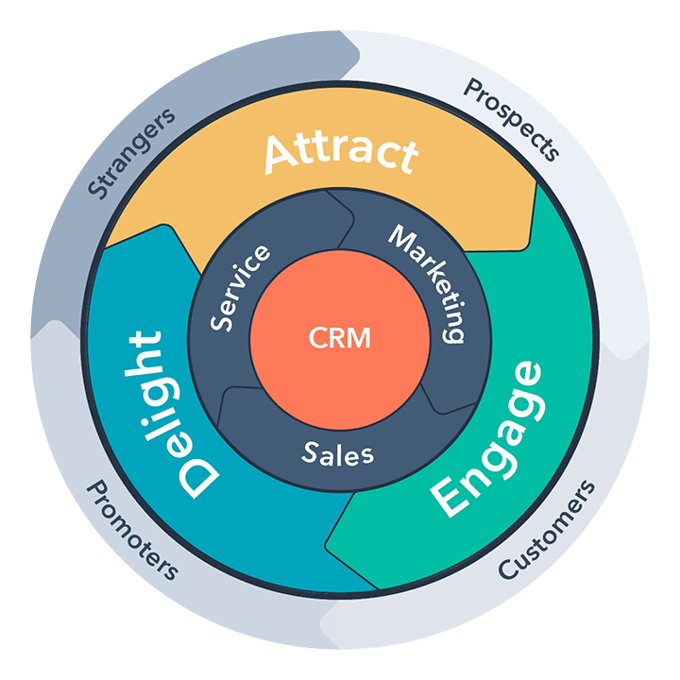 Revenue Operations streamline sales, marketing, and customer service, acting as the core of the flywheel for uninterrupted growth.
Sustainable revenue growth
Our Framework
Business Model
We will learn

the way in which your organisation generates revenue and creates value for your customers. Including pricing strategies, revenue streams, and customer segments.
Go-To-Market Strategy
Learning about the tactics and channels that your company uses to reach your ideal and target customers.
For instance, to provide a cost-effective and optimal customer experience, the GTM (Go-to-market) strategies of Marketing, Sales, and Customer Success are aligned based on the number of deals per year and the ACV (Annual Contract Value).
Growth Model
Establishing GTM Fit is a time-consuming process involving moving up or down-market to grow, which usually takes longer than expected to execute fully. This is mainly because growth engines across GTMs are based on different foundations. This component outlines how your company plans to scale your revenue over time.
Data Model
A bowtie-shaped modern data model is utilized for recurring revenue, ensuring that all revenue capabilities are aligned with a uniform set of metrics. Collecting, managing, and analyzing data related to your revenue operations, including customer data, sales data, and marketing data, to gain insights and optimize performance.
Math Model
Aligning all Revenue capabilities with a consistent set of metrics. The Point of Purchase is the start, not the beginning. The impact is Achieved Post Sale = Time in Sale Funnel vs. Time as Customer. We will define the quantitative models that your company will use to measure and optimize your revenue operations.
Tech Stack
With HubSpot Platform CRM system, marketing automation tools, helpdesk and analytics to manage your revenue operations and streamline your business processes. We will align and connect technology tools and platforms that your company uses to manage its revenue operations.
RevOps Support
Our solution combines these components to create a holistic approach to revenue growth that allows companies to optimize their operations, scale their revenue, and create sustainable business models.
Removing friction and adding speed
Our Solutions
We don't force your business to adapt to HubSpot. Instead, we ensure HubSpot fits seamlessly into your business processes. Our HubSpot Certified team specializes in implementing HubSpot's CRM full Growth Suite for various industries, including Healthcare Technology, Biotechnology, and eCommerce.
Optimize your revenue operations by automating data cleaning and organization with our solution and using our proprietary algorithm, FurBall. Our solution ensures that your data is accurate, complete, and accessible, empowering your teams to make data-driven decisions and uncover valuable insights and trends.
We help you unify your tech stack with the appropriate ecosystem architecture. Our approach eliminates data silos by leveraging HubSpot Operations Hub and the Microsoft Azure Cloud Platform to run a smarter, more resilient operation that reduces costs and maximizes revenue potential for your company.
We enable you with tools like Google Data Studio and Tableau to offer powerful visualization capabilities and can help you better understand your HubSpot data and gain insights that help you optimize your marketing, sales, and customer success efforts and drive revenue growth.
Increase your team's efficiency and customer satisfaction by leveraging HubSpot Operations Hub's custom code automation actions. Our implementation agency can help you code unique automation actions for every business process, including lead rotation, territory management, renewals, and more inside your HubSpot CRM.
Revenue Operations Support
We build strong relationships with our clients and focus on ongoing support and collaboration even after project completion. Our areas of focus include advanced reporting and analysis, technical HubSpot support, marketing, sales, and customer success automation, data strategy and RevOps consulting.
Our data migration service helps you transfer your data from one CRM system to another with minimal disruption and maximum accuracy. We plan your migration strategy, map your source fields to target fields, back up your data, and validate your results to ensure a smooth transition. By leveraging our service, you can be confident that your data will be transferred seamlessly and accurately.
Our HubSpot onboarding service is designed to help new customers get started with the software. We handle the technical setup and implementation of HubSpot's suite of tools, including configuring your account settings, setting up your HubSpot CRM, and providing training and support to get you up and running quickly.
Enhance large data-sets
Smart data matching
Our proprietary algorithm FurBall identifies patterns in your data and matches records extracting the context of their data points.
FurBall is a powerful tool that can handle complex and diverse data scenarios for large data sets that need matching and linking without unique identifiers, consistent formatting or naming conventions.

FurBall can be configured specifically for your organization's data needs and governance policies.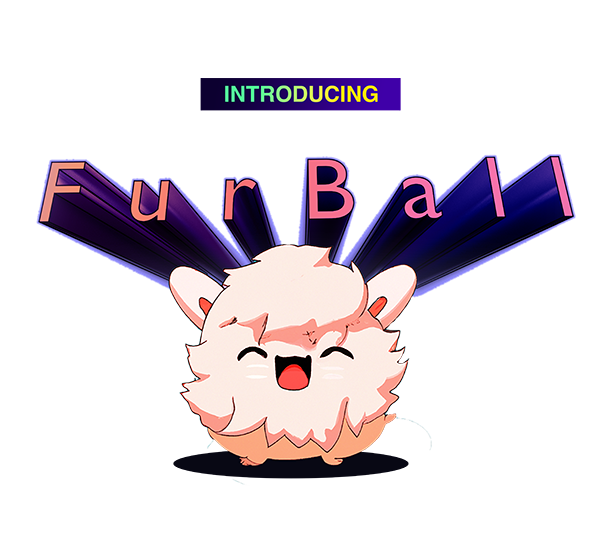 A human-centric approach
You can count on us to be there when you need it most.
Direct Line
While working with us, you will be assigned an account manager to advocate your success, having consistent communication with your point of contact, making the process run smoothly.
Ongoing Support
With every project or ongoing relationship, we never leave you alone. Our team is always happy to help, our goal is to empower your organisation with tools and knowlege.
Full Training
Long-term success requires end-to-end adoption, and complete training is the key to securing it. Our experienced team ensures your organisation is prepared for long-term success.
FAQ
So you may be thinking...
What are the benefits of an ongoing partnership with Cat Media?
Partnering with Cat Media for your HubSpot portal can provide various benefits, including access to HubSpot experts, predictable costs, priority access to support, continuous improvement, and increased ROI.
Expertise: You'll have access to experts in HubSpot who can help you get the most out of the platform. They can provide guidance on best practices, answer your questions, and help you troubleshoot any issues that arise.

Predictable costs: We provide a fixed cost for ongoing support, which can be more predictable and easier to budget for than ad-hoc consulting or hourly billing.

Priority access: Clients typically receive priority access to support, which means that your requests will be addressed more quickly than non-retainer clients.

Continuous improvement: Allows you to improve your use of HubSpot over time continuously. As your business evolves and your needs change, your HubSpot RevOps Support team can help you adapt your use of the platform to meet your goals.

Increased ROI: By leveraging HubSpot to its fullest potential, you'll be able to drive more revenue and improve your bottom line. We can help you achieve this by ensuring that you're using the platform effectively and efficiently.
Overall, partnering with Cat Media can be a valuable investment for companies that want to maximize their use of HubSpot and operational tech stack and drive revenue growth through effective use of the platform.
Is HubSpot required?
Yes, HubSpot is required for our retainer services. HubSpot is an integral part of our process, as it allows us to build together an integrated marketing, sales, and service solution with all your core data managed in one place. HubSpot also integrates with other technology and platforms that your organization uses, such as finance, production, engineering, and deployment teams, which helps to align your revenue operations. By leveraging HubSpot, we can help you drive revenue growth and improve your overall bottom line.
When can we start?
Once we have completed our initial engagement and have signed agreements in place, we can start working on your strategy within two weeks. During this time, we will work closely with you to understand your goals and objectives, review your current marketing and sales processes, and develop a customized strategy to help you achieve your desired outcomes. Our team of experts will then begin executing the strategy, providing ongoing support and guidance to ensure that you achieve the best possible results.
What is the length of your contracts?
We appreciate your interest! Our contracts typically range from 6 to 24 months, depending on your needs and goals. However, we also offer a 3-month trial period, which allows you to get a taste of our work and see if it's a good fit for your business. During the trial period and beyond, we will work closely with you to demonstrate the value of our services and help you achieve your desired outcomes.
Are there any discounts for startups?
If you're a startup, HubSpot has a special program that may be available to you, and we can help you qualify if you meet the criteria. You can learn more about this program on the HubSpot for Startups website.
Additionally, if you're based in Ireland, an Enterprise Ireland client, grants may be available to you for consultancy and digital transformation projects. You can learn more about these grants on the Enterprise Ireland website.
Our team can also work with you to explore other funding options that may be available to help support your growth and success.
Get notified
Stay ahead of the curve with the latest job positions and career opportunities at Cat Media. Get instant notifications on new marketing insights to enhance your knowledge and stay updated with the ever-evolving B2B SaaS industry.
Sign up!